Thank you for visiting the Center for Depression, Anxiety and Stress Research (CDASR)!
Founded in 2010, the mission of the Center remains unchanged: through highly interdisciplinary research projects, staff within the CDASR are dedicated to improving our understanding of the psychological, environmental and neurobiological factors implicated in depression, anxiety and related disorders.
In particular, we seek to identify new directions for prevention and treatment, lessening the burden of these disorders on patients and families. We address research questions using a multidisciplinary approach that combines insights from psychology, psychiatry, neuroscience, genetics, and engineering (e.g., mathematical modeling). Another defining feature of our work is a focus on the origins, manifestations and treatments of disorders across the lifespan. In doing so, we seek to fill large gaps in the understanding of how depression and anxiety manifest in children, adolescents, adults and geriatric populations.
Strong connections to clinical practice inform our work and we collaborate with patient programs across McLean, as well as with many research groups in the United States and abroad. Finally, the Center is deeply dedicated to training and providing support for early career investigators.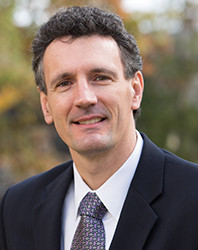 Broadly speaking, the Center's research focuses on the following three areas:
1. Causes of and risk factors for depression, anxiety and related disorders
Goal: Develop novel ways to prevent depression and anxiety
2. Psychological and biological correlates of depression, anxiety and related disorders
Goal: Identify new treatment targets (pharmacological & psychological)
3. Biomarkers of treatment response
Goal: Facilitate treatment selection and enable more effective, personalized treatment
Contact Information:
Diego A. Pizzagalli, Ph.D.
Director, The Center for Depression, Anxiety and Stress Research
Professor, Harvard Medical School
McLean Hospital
DeMarneffe Building
115 Mill St.
Belmont, MA 02478
Telephone: 617-855-4230
Fax: 617-855-4231