The Center for Depression, Anxiety and Stress Research is located on the second floor of the Francis de Marneffe building (see below) at McLean Hospital, 115 Mill Street in Belmont, MA 02478.
Directions and Map to the CDASR offices (pdf)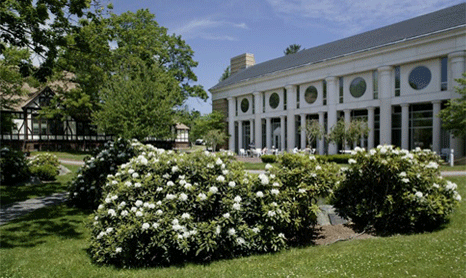 Please see below for detailed driving directions for once you get to the McLean Hospital campus:
Once you turn off of Mill Street and enter McLean's campus, you will go up a hill and come to a fork in the road, keep left at the fork. On your left hand side will be a large parking lot (the Bowdich lot), stay on the road until you see signs for another large parking lot (the Oaks lot) on your left. Once you have parked, you want to cross the road you had been driving on and head towards the Francis de Marneffe Building. It is a large, yellow brick building with circular windows, and large white columns. Enter the de Marneffe Building (houses the cafeteria) and walk across towards the doors opposite the way you entered. Before exiting and to the right of the doors is a stairway and elevator, we are on the second floor. (If you enter through the opposite entrance, the stairway and elevator will be directly on your left as you enter the building). Once on the second floor, turn left, pass the Mental Health Sciences Library on your right, go through a door on your left, and walk down that hallway and you'll have reached us.